I know that technically it's only spring but here in Michigan, we are having some very summer-like weather. Nothing says summer like relaxing on a deck with a nice, cold beverage in your hand. I've had to enjoy lemonade as my beverage of choice but after eight months sober, I'm really starting to look forward to enjoy a cocktail or two this summer.
In honor of those summer nights that are just around the corner, I've rounded up some cocktails that I can't to try this summer. Click through the links in the titles to try the recipes yourself. Cheers!
1.
Paloma from Jessy and Melissa
I've been dying to try a Paloma, which combines tequila and grapefruit. I've already declared it the drink of summer, sight unseen, err...drink undrank.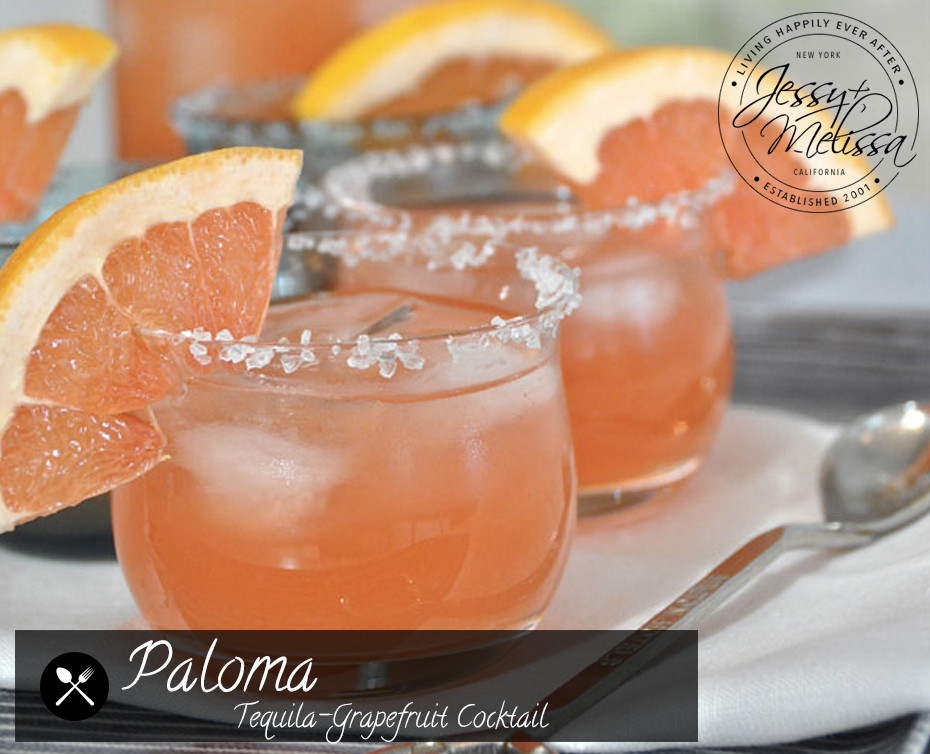 2.
Blueberry Mojito Royale from Domesticate Me
What a beautiful cocktail and a mojito is always a winner in my book! And all of the antioxidants in the blueberries negate the alcohol, correct?
3.
Lavender Collins Cocktail from Couture Craft
I love a touch of lavender in anything: shortbread cookies, lemonade, jam. It's such a delicate flavor that add something special to whatever it's in. Why not a cocktail? Plus, it's hard not to imagine yourself overlooking a French countryside when you consume lavender and talk about beautiful!
I love pineapple and I love margaritas, is there anything else to say?
I fell in love with Champagne Mojitos when introduced by a friend when we were living in Costa Rica. In fact, I loved them so much that they served as one of our signature drinks at our wedding. These are so refreshing and festive and I can't wait to sip on one this summer.
What cocktails are you looking forward to trying this summer?